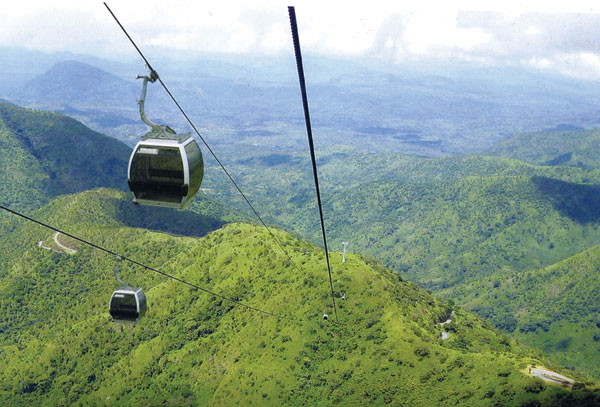 The Nigerian Tourism Development Corporation has said investment in tourism could reduce poverty in the country, stressing that developing countries like Zambia, Haiti, Mozambique and others had prioritised tourism for economic development.
It identified tourism as one of the priority sectors that is key to the development of any nation and institutions like the United Nations Conference on Trade and Development as well as the World Economic Forum.
The DG, NTDC, Dr. Sally Uwechue-Mbanefo, who said this at the 3rd national tourism conference/ international investment tourism forum on Friday in Abuja, admonished the Federal Government to see investment in tourism as a means to stimulate economic growth over the long term and enabling the poor share in economic gains.
Uwechue-Mbanefo argued that a well planned, regulated and responsible tourism could be an excellent mechanism of channeling resources from the rich to the poor.
According to her, many countries like the United Arab Emirate, Zambia, Kenya, Tanzania and Miami in the United States, have mobilised private funds to advance their tourism profile, noting that governments across the world were using Private Public Partnership to deliver infrastructure and public services.
The NTDC boss said the private sector had become an indispensable machinery in tourism investment and development, adding that the PPP contribution in a developing country like Nigeria cannot be over-emphasised.
She said, "Low income economies like Nigeria should see investing in the tourism industry as a means to stimulate growth over the long term and enabling the poor share in economic gains.
"Tourism activities provide an opportunity for local people not only to participate in direct employment in providing goods and services to tourism business through the supply chain, but also indirectly interacting with the tourists."
The Managing Director, Kika Gozie International Ltd., Justin Ogwuegbe, described tourism as a critical aspect of the nation's economy that ought to be given prime attention "because its resource base is inexhaustible unlike the oil sector that is gradually collapsing around the globe."