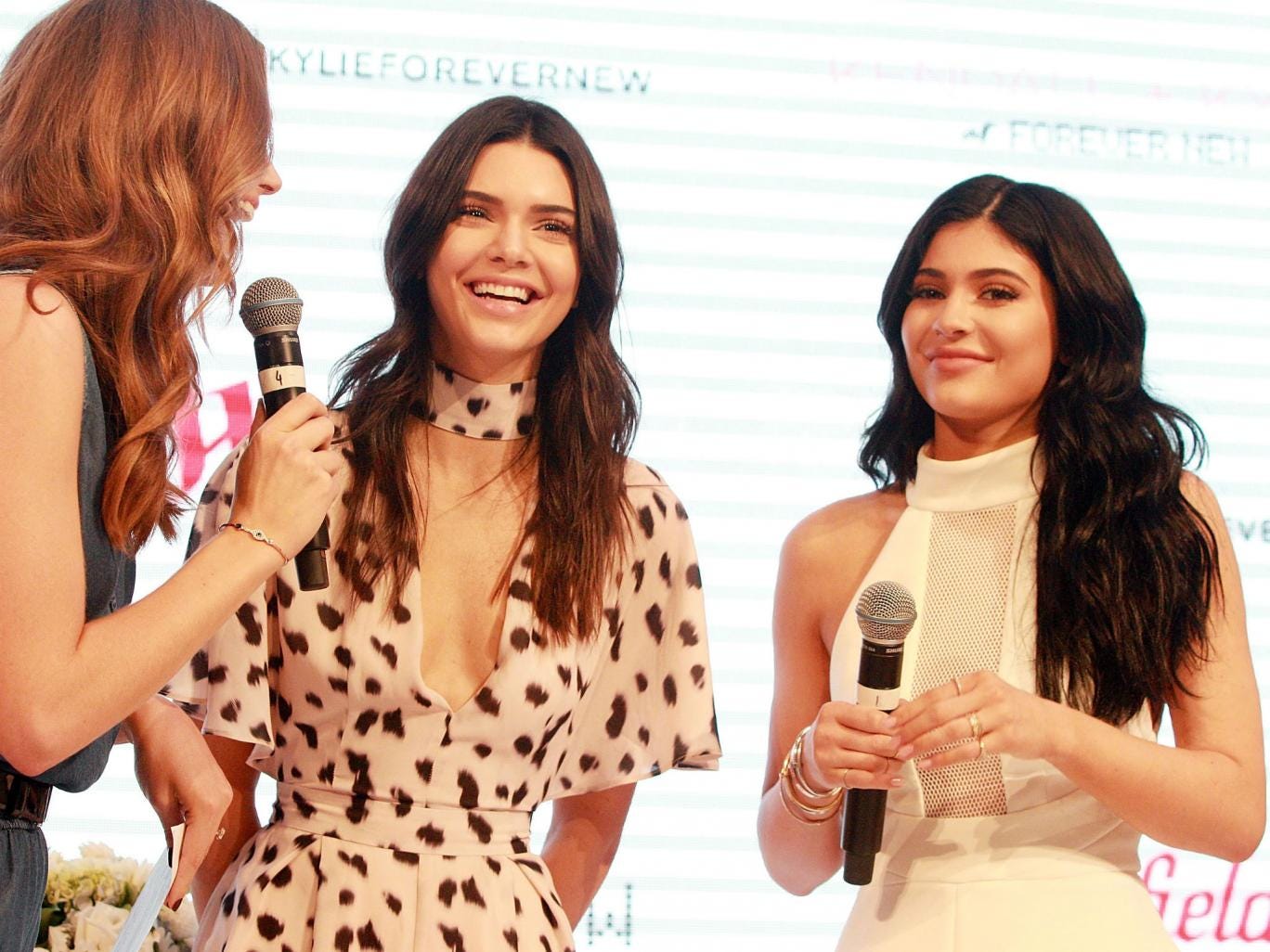 A woman has been arrested after throwing eggs at a stage where Kendall and Kylie Jenner were due to appear.
The eggs were thrown by a group of people standing on escalators close to a stage where the youngest members of the Kardashian/Jenner clan were about to go on to promote a new clothing range.
A personal security guard for the Jenners responded by reportedly ordering security at the Westfield Parramatta Centre in Sydney to hang a curtain over the area to avoid the sisters being hit by any items of food.
Two umbrellas were also left at the side of the stage for egg-defence purposes.
The incident meant Kendall, 20, and Kylie, 18, were delayed taking to the stage and had to forfeit a question and answer session to meet more fans as a result.
Their security guard Pascal Duvier told theSMH: "Unfortunately their schedule is very packed during their time in Australia and the delay we had due to the egg thrower didn't help to accommodate all the fans."
New South Wales police said a 25-year-old woman was arrested and charged with three counts of assault on a police officer in execution of duty and one count of behaving in an offensive manner in public. She will appear in court in December.